Vintage Sterling Silver Royston Turquoise Navajo Veronica BENALLY Ring Sz9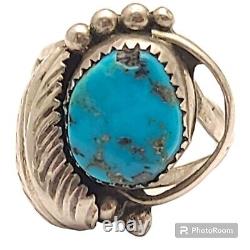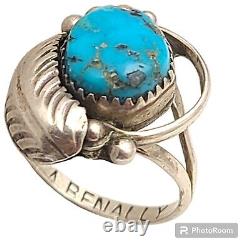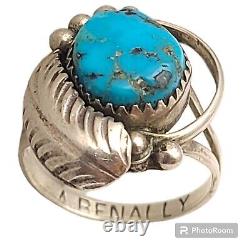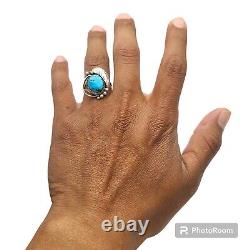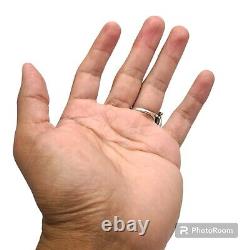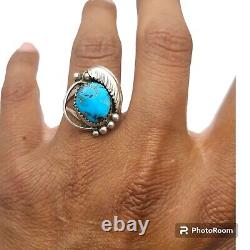 ESTATE HIGH GRADE ICONIC Royston TURQUOISE GEM RING This is truly a one of a kind stone! I've spent years collecting Turquoise and this stone is amazing.
The turquoise is bezel set in an organically leaf shaped panel and framed in twisted rope embellishment. Silver raindrops ridge rings the panel. The decorative top sits above a split-shouldered band. Ring size 9 face of the ring measures 20mmx18mm 3mmband Ring weight 5.9grams great addition to your collection?
Clan: Tower House born for The Tangle People. Veronica is an award winning silversmith specializing in channel and cobble inlay. She learned silversmithing from her husband Ernest Benally in 1993 and has been working independently since that time. Veronica has won awards in shows at the Museum of Northern Arizona, The Heard Museum, Eiteljorg Museum and the San Diego Museum of Man. She has concha belts in the permanent collections of the Eiteljorg Museum in Indianapolis, Museum of Indian Arts and Culture in Santa Fe and the University of San Diego.
She and her husband, Ernest, live in Gallup, New Mexico. They have three children and two grandchildren.
Hope Etsitty is the eldest daughter of Veronica and Ron Benally. Hope has so much promise as an artist, and will go far like her parents.

---