Vintage Silver Navajo Ring Coral and Turquoise Leaf Sx 6.5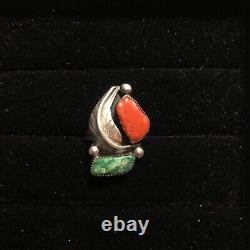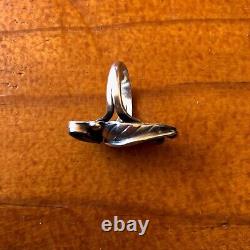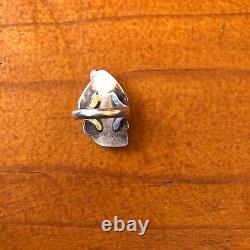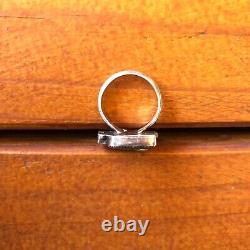 A beautiful mid-century vintage piece, this is a hand-made ring made by a Navajo artist. A large silver leaf is adorned with a coral and turquoise elements. Approximate measurements 1 1/4x 3/4 inch (30 x 23 mm).
Ring size US: 6 1/2, Euro: 13. Item Weight: 6,5 grams.

---