Vintage Handmade MEDITERRANEAN CORAL NECKLACE Turquoise Tabs Jaclas Jocla 925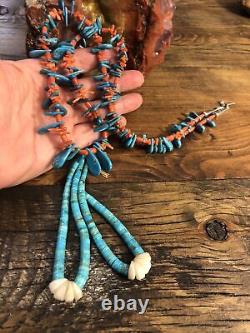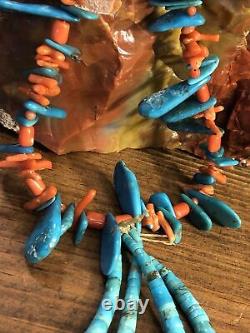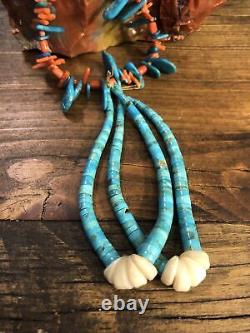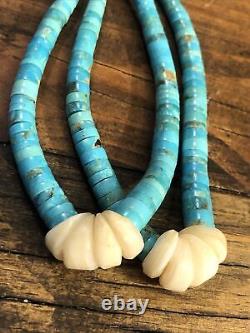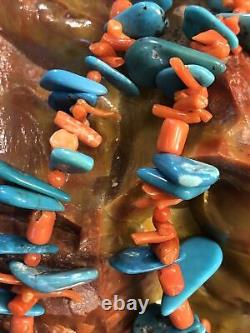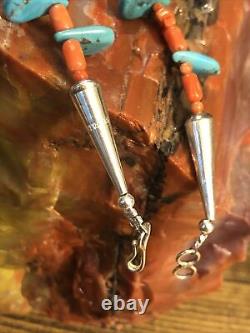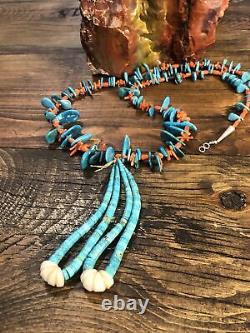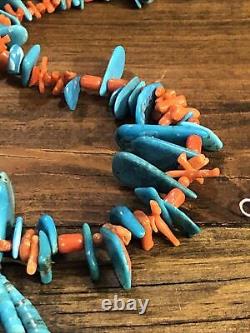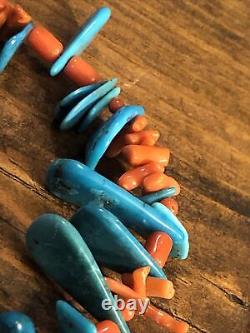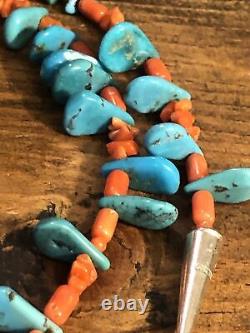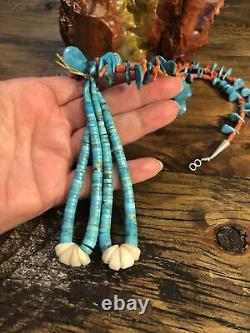 #2746 This vintage handmade necklace features natural Mediterranean orange coral branch and beads and turquoise tabs, strung together. The necklace has a length of 29 inches and is a perfect combination of traditional and boho chic style. The necklace is made in the jacla style, a Native American jewelry design that features a looped pendant hanging from the main necklace strand. The necklace is signed on Cones and has a. It is a one-of-a-kind piece of wearable art that will add beauty and inspiration to any outfit.
The necklace is perfect for unisex adults and showcases the beauty of Native American jewelry.

---